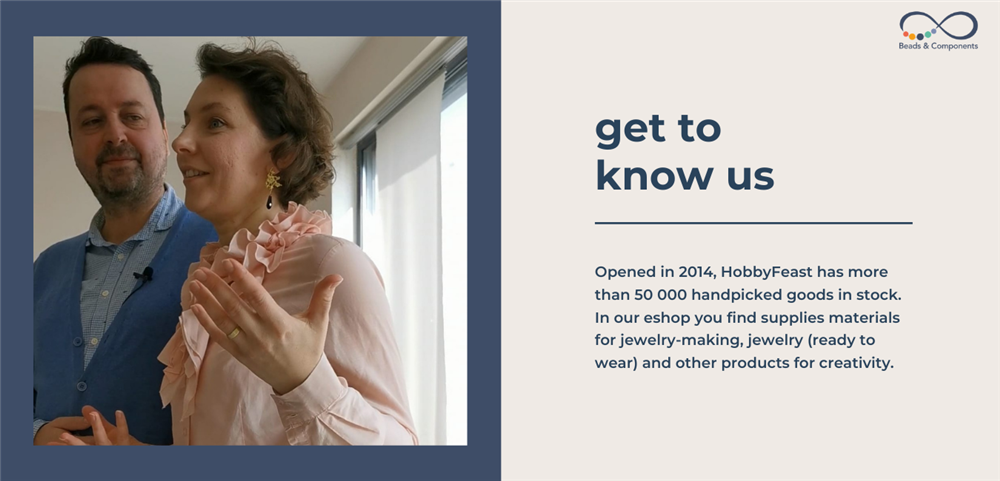 Headquartered in Bruges and new collect point in Brussels, Belgium. Opened in 2014, HobbyFeast has more than 50 000 handpicked goods in stock. In our eshop you find supplies materials for jewelry-making, jewelry (ready to wear) and other products for creativity.

We belive that jewelry-making and other handiwork makes atmosphere of love and creativity.
We enjoy spending time in handiwork. We are happy to see and touch result of our creativity. We are happy to gladden friends and family with things which were made our own hands.
Our super powers are low prices, wide range and fast delivery.
We always develop and renew our products.
You can choose wire, gemstones, findings, beads and other things for creativity in our shop.
Subscribe our useful newsletter to stay alarmed about last updates, and follow us in Facebook and Instagram.
Tatiana & Mathias
.